Ringoes, N.J. January 15, 2013 – HED International, foremost designers of advanced thermal systems are developing rotary furnaces with Rutgers Material Science Engineers for processing nano powders.  The goal is production of advanced submicron particle size material under precisely controlled thermal and atmosphere conditions to make stronger, lighter, energy efficient ceramics and metals.
For over five decades, many university and industrial researchers have turned to HED for expertise to design process equipment for creating products such as improved titanium metal alloys, barium titanate tape cast capacitors, fiber optic glass and boron carbide body armor.  To develop more effective armor, the Army has enlisted the help of industry and several universities, including the Rutgers Ceramic Composite and Optical Materials Center.  There, the Center Director, Richard Haber professor of material science and engineering selected HED to design a new continuous rotary furnace for the production of redesigned boron carbide crystals at the atomic level suitable for fabrication into large shapes.  While boron carbide already in armor applications is very tough and lightweight, its current atomic structure is insufficient as armor to withstand the kind of high pressure impacts that many new powerful weapons can inflict.  "The goal is to revolutionize armor" Haber said.  "HED has the technical expertise and the rotary furnace designed to help us reach our objective."
The HED RTC Rotary Furnace Atmosphere Sealing System (TSS™) designed for this project is an exclusive Unique/Pereny design featuring gas purged, double mechanical seals capable of operating with near zero pressure losses and system air ingress for the best performance, efficiency and safety available.  Seal performance may be continuously monitored and adjusted simplifying routine maintenance and maximizing seal service life.  The TSS™ sealing system is designed for processing a wide range of materials and atmospheres including some which may be reactive, flammable, or explosive.  The thermal rating up to 1800*C is available with precise control of atmosphere and temperature gradient profiles.
To learn more about HED or RTC Rotary Furnace applications and other HED products email your inquiry to info@hed.com or call us at (609) 466-1900.
Newswire – September 2012,  The UNIQUE/PERENY IRQ series heat treat and hardening furnaces are performance proven for processing precision, high value parts required for the most demanding military and commerical aerospace applications.  IRQ furnaces feature seperate heating and cooling chambers each with high temperature, water cooled fans.  A temperature rated alloy muffle with integrated convection heating provide temperature uniformity in the product load within +/- one (1) degree celsius.  For precise, reliable and repeatable performance for each and every part fired you can depend on UNIQUE/PERENY(R) IRQ furnaces.  UNIQUE/PERENY is a registerd tradmark of HED International, Inc.   HED International is a leading supplier of advanced, specialty thermal process systems worldwide.
HED International Clean Water technology is being used to eradicate the effect on water resources that are contaminated by various discharged "biological materials" including aquatic invasive species.  More than 180 species such as zebra mussels, spiny water fleas and round gobies damage ecosystems costing millions of dollars per year in damage and control costs.  Water treatment systems are using the HED patented Isomax(R) technology to generate the inert gas, devoid of oxygen needed to curtail biological polution.
Newswire – October 6, 2011.   HED International, Inc. current year sales show a significant increase in demand and shipments of indirect fired rotary tube furnaces used in emerging green technology applications including processes for reclaiming fly ash and asphalt millings, super drying micro-porous zeolites, and calcining lithium ion chathode materials.  The performance proven UNIQUE/PERENY RTC Series of rotary tube furnaces is available in a wide range of sizes with temperature capability to 1800 Celsius and optional features including special atmospheres, material feeders, dual or tandem tube designs, and a variety of tube materials.  Call an HED International representative today at (609) 466-1900 or visit our web site at www.hed.com for more information.
Newswire – September 29, 2011.
UNIQUE/PERENY Fast Fire sintering and binder burnout closed loop furnaces engineered by HED International are fully automated.  Designed for manufacturing a wide range of products when dependable precision is essential.  Energy saving design of low thermal mass molded ceramic fiber board furnace lining and conveyor is setting new performance standards.  This includes faster heat-up and cool-down capability whenever necessary.  Custom designed systems are engineered to meet specified requirements and include robotic load and unload stations.
The Model TC-71LC Lab Coater is rapidly becoming the new standard bench top coating machine used by the world's leading manufacturers of web coated and tape cast products. Named the "Silver Bullet", the TC-71LC Lab Coaters supplied by HED International are routinely used to make the finest solar products, batteries, fuel cells, dermal patches, flat panels, bandages, prepegs, leds and electronic components.
The coating equipment options that are available with the TC-71LC include; continuous web speed control, substrate unwind and take-up stations, convection and infrared drying, coating fluid retainers, slot dies, blades and roll coating applicators. The TC-71LC can be used to apply many types of coating materials and adhesives onto a range of substrates and laminations including polymers, paper, metal foils, textiles and non-wovens. Perfect for quality control and product development or when precision, reliability and versatility are required, the preferred choice is the Model TC-71LC.
We welcome you to visit HED International in Booth 412 at the 35th International Conference and Exposition on Advanced Ceramics and Composites. Visitors will have the opportunity to enter a drawing to win a new Ipod touch by Apple.  Exposition hours are Tuesday, January 25, 5:00-8:00pm and Wednesday, January 26, 5:00-7:30pm.   For additional exhibit information visit http://ceramics.org/icacc-11/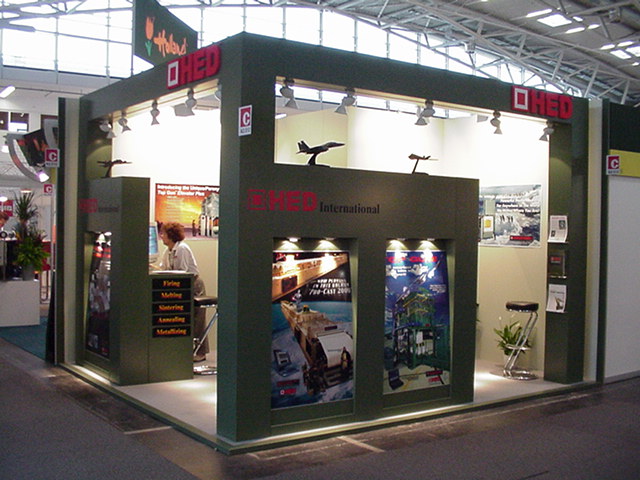 Ceramic Substrates manufactured for large scale electronic applications such as IC packages are being routinely improved by utilizing the HED International Lab-Cast Model TC-71LC Tape Casting machine designed specifically for bench scale projects. The results on Lab-Cast are scalable to larger production machines such as Pro-Cast Model machines up to 2 m wide and 50 m long. Dried cast tape of typical ceramic substrates is about 0.75 mm (0.03 inch) thick, optimum drying time or when the highest quality tape is ready to be harvested from the tape caster can be determined on the Lab-Cast. Product quality improvements such as this are achievable with the Lab-Cast on non-aqueous solvent based tapes, typically used to produce substrates and water based products as well.
The HED International Lab-Cast Model TC-71LC is designed for laboratory scale tape casting of multilayer ceramics, co-fired ceramics, ceramic substrates, fuel cells, flexible solar films, battery films, orthopedic bandages, transdermal film and thick film products.  For most of these products, when precision and reliability are required at a relatively low cost for quality control or research and development applications, the preferred choice is a Lab-Cast Tape Caster.
Tape casting is a straight forward method of forming thin sheets or films of material that is inexpensive, scaleable and may be used with any ceramic, metal or polymer that can be mixed in a liquid suspension or slurry. Technologist who use a bench top Lab-Cast Tape Caster are able to readily transfer their results to large production scale machines.
HED International has designed complete turnkey systems for tape casting co-fired ceramics including LTCC.  These facilities have been implemented successfully by companies with operations in the US and Asia.  The bottom line result is faster start up, increased precision, reliability, operating simplicity, low implementation cost and high return on investment.  The total is a "soup to nuts" package.  The key component is the tape casting machine which can range in size from the bench scale Model TC-71LC Tape Caster to much larger scale production machines depending on the out put required.
Individual components are available including formulations, mixing, milling and conditioning equipment and quality control tools.  Technical guidance is included in the turnkey package and always available on a per diem basis.