Specials
SPECIAL DEALS
Great savings available on surplus, lightly used upgraded systems ready for immediate delivery with full warranty. Availability of any items listed is subject to prior sales.
For pricing and more information Call 1-800-433-5456 ext. 124
——————————————————————————–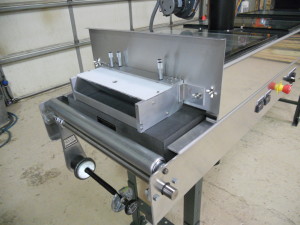 TC-71LC LABCAST® TAPE CASTING SYSTEM
This Equipment is in Excellent Condition and Fully Operational. Built in 2016 and currently used for testing in HED dedicated clean laboratory for tape casting. Built to applicable NFPA and NEC standards for laboratory equipment. We are offering this tape caster with the same one (1) year limited warranty provided with new equipment.
CONTACT: Kathleen Kriskewic, (609) 466-1900 extension 124 , Email: kkriskewic@hed.com
——————————————————————————-
Model SCF-3 Electric Front Loading Furnace (1450°C)
Right size for production and pilot plant scale dynamic drying, calcining and other thermal treatment of chemical and pigment powders or granular material.
SIC elements with IFB lining
Honeywell DCP-200 Programmer
Honeywell Limit Controller
Overall: 47″ W x 88″ D x 76″ H
For more information call 1-800-433-5456 ext. 124 or e-mail: sales@hed.com
——————————————————————————–